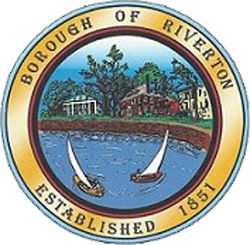 Dear Riverton Residents,
The year 2022 has brought some new and improved changes to the Borough. We are thrilled to kick-off the Nixle communications alert messaging system. You can receive updates via text message, or email and phone concerning weather, community events, public works notices, and emergencies. All residents are encouraging to text the word "Riverton" to 888777. 
Another big change that occurred this year is the switch over to single arm carts for trash pick-up.  The Borough appreciated your assistance and patience while switching over to this new system.  This new system will bring savings to our tax payer over the next few years. 
We are also excited to share a new and improved Borough website that is easy to navigate.  We hope that you take advantage of the Community Events calendar that links up to the schedule on your phone.  A couple of Community Events that we look forward to seeing our neighbors at include the Fall Food Truck night scheduled for September 14, (rain date of September 21) and the Christmas Village on December 3. Last year the Economic Improvement Committee hosted their first Christmas Village and it was a wonderful success!  They are back at it again for 2022 and we look forward to celebrating the Holiday season again with you all.
Mayor and Council meetings every 3rd Tuesday of the month.  Our meetings are being offered "hybrid", meaning you can either attend in-person or attend via Zoom. Zoom link, dates and times can be found on the Borough's website, www.riverton-nj.com. All are encouraged and welcome to attend.
Volunteers are always needed and appreciated to help us keep Riverton a great place to live. Please call the Borough Office to find out how you can help.
Sincerely,
Suzanne Cairns Wells
Mayor
Helpful information from Zoning/Code Enforcement Official, Pete Clifford
Before you consider adding or amending any of the following (not a complete list) on your property, please contact Pete. He can be reached via email at
[email protected]
or
856-829-9559
, ext.5 on Wednesday from 5-7 p.m.
A Note about Borough trees from Shade Tree Board Chairman, Barry Emens and Council Liaison Jim Quinn:
So far this year, over twenty (20) Borough street trees have been destroyed by severe windstorms and Hurricane Isaias. Please consider donating to the Shade Tree Trust Fund to help plant new trees. Tax deductible donations to this dedicated fund are used solely to purchase and plant Borough Shade Trees. Trees planted between the curb and sidewalk are Borough trees. On some streets, Borough trees are planted in the right of ways just inside the sidewalks. The Borough is responsible for maintaining these trees. Residents may not trim, remove or hang anything from a Borough tree. Please call the Borough office if you have a problem with a tree and are not sure of ownership.